Comprehensive Writing Program for Healthcare Professionals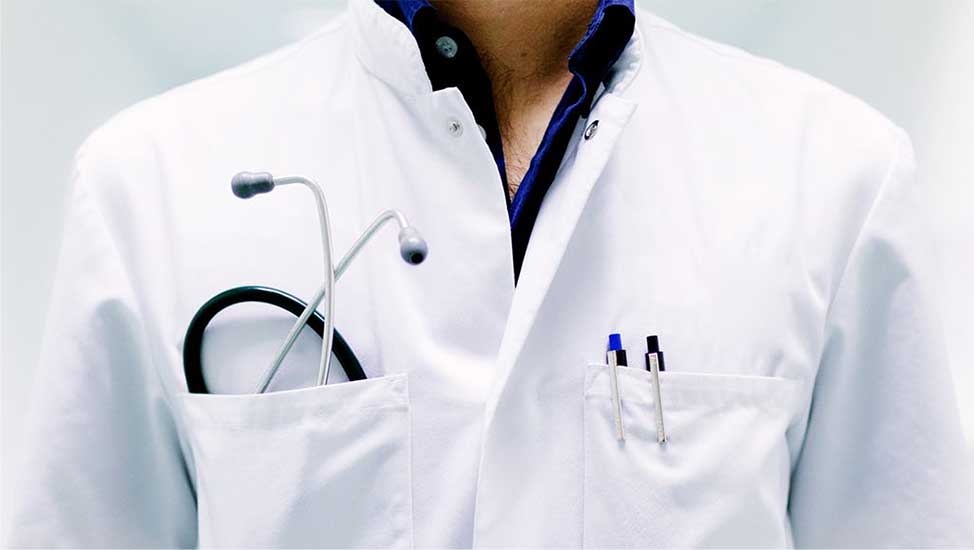 The road to proficiency in writing medical communications is an interesting and rewarding one. In this program, we'll guide you smoothly along it by focusing on the core skills you need to write up your research and/or clinical work.
 
Who can benefit from this writing program?
This comprehensive, yet manageable, writing program introduces specific writing strategies, medical writing style, and publication ethics for clinicians, researchers, practitioners, students, and educators working in the diverse fields of medicine and healthcare.
Whether you are new to writing English medical papers or simply want to refine your existing skills, our comprehensive writing course will help you understand how to write well in your specialist field. By writing well, we mean writing clearly, accurately, concisely, and authoritatively, using an up-to-date writing style and following the latest publication practices.
If you plan to write regularly during your career, this program will give you the core knowledge and skills to help you and your co-authors publish.
What are the key features of this writing program?

Just connect to the internet via any device (ie, a desktop PC, laptop, tablet, or mobile phone) whenever you want to study. In each of the 7 topic-based courses, the study units are divided into short 10- to 15-minute segments to accommodate your busy schedule. Pause and resume your learning whenever you want; if you stop in the middle of a unit, you can continue from exactly the same place if you resume studying on the same device.

Study every unit in full or focus on particular areas that you wish to know more about. The Roadmap for each unit lets you see the unit goals and main study points at a glance, and you can work freely through any of the material presented. Resources and opportunities for further study at given at the end of each unit.

Each study unit in this writing program contains optional exercises, practice quizzes, and a unit test. To document your learning, download a certificate of study completion when you pass the unit test.
Work through hundreds of practical writing tips, cautionary notes, and self-check exercises across 7 major topics.
Studying all 7 topics as an entire program will give you all of the basic information needed for proficiency in writing about research and clinical practice in English. It will also give you plenty of opportunities to understand specific writing skills and help you develop your personal writing style.
 
Download the many Writing Road resources provided—quick reference guides, Word templates, writing strategy checklists, and other resource sheets—to help speed up writing ethically sound, high-quality manuscripts.
 
If you wish, try the interactive quizzes to test your understanding of the writing strategies, tips, and cautions you have learned.
 
Get certificates for passing certain knowledge tests along the way. The certificates can help to showcase your knowledge of medical communications to current and prospective employers.
 
Access support from our specialist editors through our seure online Q&A system.
 
Feel free to use this program's content (licensed under CC BY-NC-ND 4.0), with proper attribution, to support your teaching or mentoring of less experienced writers.
 
Why buy this comprehensive writing program?
Key writing strategies are usually taught more than once, across different units and courses. This means you have plenty of opportunities to see how versatile and effective the strategies are and to practice using them.
The Comprehensive Writing Program for Healthcare Professionals brings together all of our 7 topic-based courses into 1 package, available for you to buy at a much lower price than buying all 7 topic-based courses separately.
Focus of study

Our
7 topic-based courses
provide many "insider" tips to writing effectively and avoiding common mistakes. These tips are not usually given in reference books on academic writing and presenting, and are instead based on our years of experience working with authors, journal editors, reviewers, publishers, and professional societies.
You can study any or part of the 7 topic-based courses and the 41 individual study units in any order you prefer. You can also return to the content at any time during the study period.
Logical Flow (5 study units)
In this course, we identify and practice specific strategies that help to establish and maintain logical flow in English medical papers, with particular emphasis on the 4 main levels of writing: manuscript level, section level, paragraph level, and sentence level.

Writing Tips and Strategies (13 study units)
In this course, you'll learn many practical writing tips, strategies, and cautions to help you explain your work clearly, accurately, concisely, and authoritatively.
Download quick reference guides and example sentences that can help you in your writing.

Publication Ethics (5 study units)
In this course, you'll learn about the most important publication standards and best practices to follow when writing medical communications.
This knowledge will help you avoid delays in publishing your work because of needing to resolve ethics issues before submission and avoid breaches of publication ethics that could potentially harm your credibility and that of your coauthors and institution.

Levels of Evidence (5 study units)
In this course, you'll learn about how to indicate degrees of certainty and uncertainty (doubt) clearly and accurately in your writing, specifically in order to express the precise degree of certainty and doubt that accords with the level of evidence available.

Manuscript Types (7 study units)
In this course, practice applying some specific writing skills and tips when writing 7 different manuscript types: cover letters for initial manuscript submission; revised papers and accompanying response letters during peer review; case reports; study protocol papers; resumes for international positions; and peer review comments.

Manuscript Parts (5 study units)
In this course, you'll learn important tips to follow—and cautions to heed—that are based on our many years of experience in helping native and non-native speakers of English to write and publish medical papers. Specifically, learn many practical ways to write effective Results sections, figures, tables, titles, and abstracts.

Conference Presentations (2 study units)
In this course, you'll learn many practical for giving clear and authoritative conference presentations in English. For example, we cover how to create slides that support your spoken message (rather than detract from it) and how to deliver your spoken message clearly and confidently (no matter what your proficiency in spoken English is).

Format of study
Approximately 50 hours of study for 7 topic-based courses, comprising 41 study units in total
Optional self-check quizzes to test your learning
Optional study unit tests and certificates of completion
Downloadable resources, including quick reference guides, Word templates, writing strategy checklists, and other resource sheets
7 complimentary credits to ask our specialist editors any questions you have about writing, submitting, revising, and publishing your work
12 months' access
This writing program contains:
Tips, cautions, and other important information that medicine and healthcare professionals should know when writing

    
 
    
 
    
 
Detailed examples, self-check quizzes, and tests using real medical English

    
 
    
 
Resources to download for future use: Checklist for Writing Clear and Authoritative Slides for Presentations and example sentences

    
 
    
Purchase this writing program

For individuals
Price: 45,000 JPY* for 41 study units, approximately 50 hours of study
(10% consumption tax to be added for residents of Japan)

Duration of access: 12 months
* Save 20,500 JPY when you buy all 7 topic-based courses bundled in this Comprehensive Writing Program for Healthcare Professionals rather than buying them separately. This works out at 3,750 JPY per month for 12 months of study, giving you life-long skills to use throughout your career.
For groups and institutions
We're pleased to offer substantial discounts to groups and institutions who want to build their staff's confidence and proficiency in writing medical communications. Group pricing starts from 3 learners.