Logical Flow Writing Course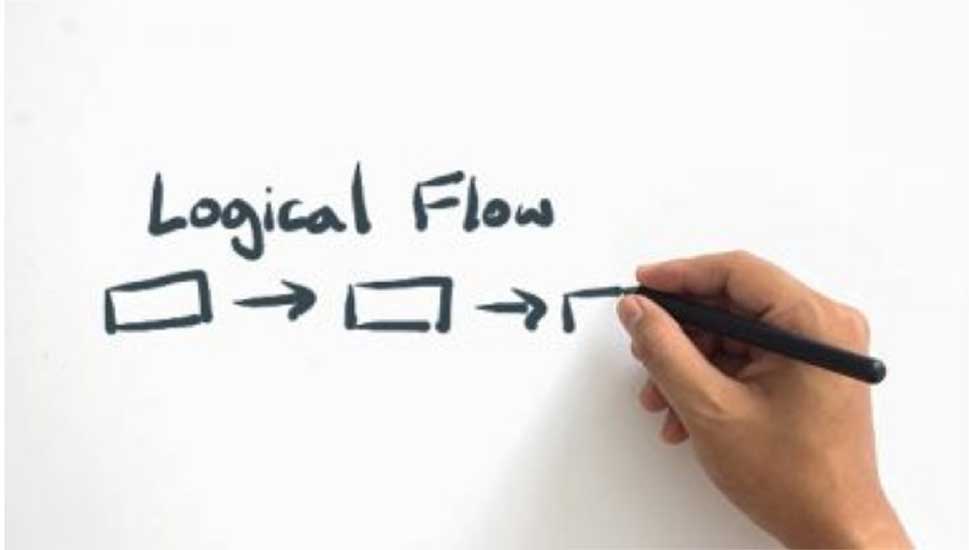 Medicine and Healthcare
Even manuscripts written in grammatically correct English can be confusing when logical flow is poor. To guide readers easily from one section to another and from one idea to the next, we need to create good logical flow throughout a manuscript. A number of writing strategies can help us establish good logical flow, guiding readers smoothly to the end of our manuscript—without taking wrong turns or becoming lost and confused along the way.
In this writing course, we look in detail at how to establish good logical flow in our writing.
About This Course

Focus of study
In this course, we identify and practice specific strategies that help to establish and maintain logical flow in English medical papers, with particular emphasis on the 4 main levels of writing: manuscript level, section level, paragraph level, and sentence level.

You'll learn about more than 10 specific writing strategies that can help you establish coherence and unity in your writing. Some of the specific points you'll cover include the following:
Recognizing exactly how readers use skimming and scanning strategies when deciding whether to read a paper and how you can structure your papers accordingly
Using consistent structure, formatting, terminology, and tone/voice in your writing
Using common "signpost phrases" to guide readers through each section of the paper and help them follow your scientific argument
Using typical paragraph strucure, including topic (focus) sentences to highlight the main topics of paragraphs
Describing steps in your critical thinking coherently and authoritatively
If you wish, try a writing exercise to get free personalized feedback on your writing from one of our senior editors.
In the final study unit, download the Logical Flow Checklist to help you double-check that your manuscript has good logical flow.
 
Key features

Just connect to the internet via any device (ie, a desktop PC, laptop, tablet, or mobile phone) whenever you want to study. All study units are divided into short 10- to 15-minute segments to accommodate your busy schedule. Pause and resume your learning whenever you want; if you stop in the middle of a unit, you can continue from exactly the same place if you resume studying on the same device.

Study every unit in full or focus on particular areas that you wish to know more about. The Roadmap for each unit lets you see the unit goals and main study points at a glance, and you can move freely among the teaching points as you wish.

Each unit in this course contains optional exercises, practice quizzes, and a unit test. Download a certificate of study completion when you pass the unit test to document your learning.
 
Format of study
5 individual study units
Approximately 7 hours of study
Optional study unit tests and certificates of completion
Downloadable Logical Flow Checklist and resource sheets for future reference
Optional writing exercise where you can get free personalized feedback on an aspect of logical flow in your own writing from one of our senior editors
3 months' access to all course materials

This writing course contains:
Tips, cautions, and other information on creating and maintaining logical flow that medicine and healthcare professionals should consider when writing

    
 
Detailed examples, self-check quizzes, and tests using real medical English

    
 
Resources to download for future use: Logical Flow Checklist and example sentences

    
Purchase this writing course

For individuals
Price: 12,000 JPY (10% consumption tax to be added for residents of Japan)

Duration of access: 4 months
For groups and institutions
We're pleased to offer substantial discounts to groups and institutions who want to build their staff's confidence and proficiency in writing medical communications. Group pricing starts from 3 learners.