Levels of Evidence Writing Course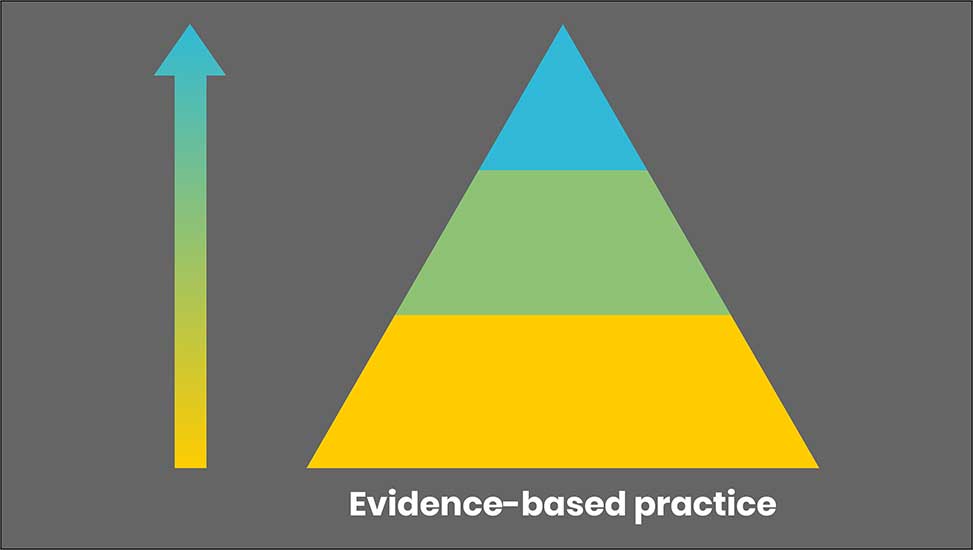 Medicine and Healthcare
A key skill in scientific writing is being able to clearly show the difference between a fact (when there is conclusive and reasonable evidence that something is true) and speculation (when there is inconclusive evidence and thus some degree of doubt that something is true).
Another key skill is being able to state the degree of doubt that exists when speculating. Are we just slightly doubtful that something is true or more doubtful than that?
This course presents ways to express facts and speculate clearly and accurately, bearing in mind the levels of evidence of the research outcome being discussed.
About This Course

Focus of study
In this course, you'll learn about how to indicate degrees of certainty and uncertainty (doubt) clearly and accurately in your writing, specifically in order to
Use various standard words and phrases to express the precise degree of certainty and doubt that

accords with the level of evidence

available
Avoid common wording errors when

presenting facts, hypothesizing, and speculating

Avoid under- and overstatements

, which reviewers often point out and can reduce the authority of your writing
Download resource sheets for future reference.
 
Key features

Just connect to the internet via any device (ie, a desktop PC, laptop, tablet, or mobile phone) whenever you want to study. All study units are divided into short 10- to 15-minute segments to accommodate your busy schedule. Pause and resume your learning whenever you want; if you stop in the middle of a unit, you can continue from exactly the same place if you resume studying on the same device.

Study every unit in full or focus on particular areas that you wish to know more about. The Roadmap for each unit lets you see the unit goals and main study points at a glance, and you can move freely among the teaching points as you wish.

Each unit in this course contains optional exercises, practice quizzes, and a unit test. Download a certificate of study completion when you pass the unit test to document your learning.
 
Format of study
4 individual study units
Approximately 4 hours of study
Optional study unit tests and certificates of completion
Downloadable resource sheets for future reference
2 months' access to all course materials

This writing course contains:
Tips, cautions, and other information that authors working in medical and healthcare fields should consider when expressing levels of evidence in their writing

    
 
Detailed examples, self-check quizzes, and tests using real medical English

    
 
Resources to download for future use

    
Purchase this writing course

For individuals
Price: 6,000 JPY (10% consumption tax to be added for residents of Japan)

Duration of access: 2 months
For groups and institutions
We're pleased to offer substantial discounts to groups and institutions who want to build their staff's confidence and proficiency in writing medical communications. Group pricing starts from 3 learners.